Housekeeping Services
---
As one of the leading facility management companies in India, we also provide value-added services like housekeeping for buildings and offices. We cater to the requirements of our clients from commercial, residential as well as business sectors and provide services that are reliable and precise. We ensure sanitized, clean and hygienic environment for our valued customers. Be it your workplace or any commercial space, we will keep it clean and make your life easier. Our trained manpower follows best and safe practices at work, which results in high-level service. We give intense training and onsite support to our employees so that they serve you in the best way. TRF has the resources, proficiency and understanding of the services in order to deliver on-time services to customers.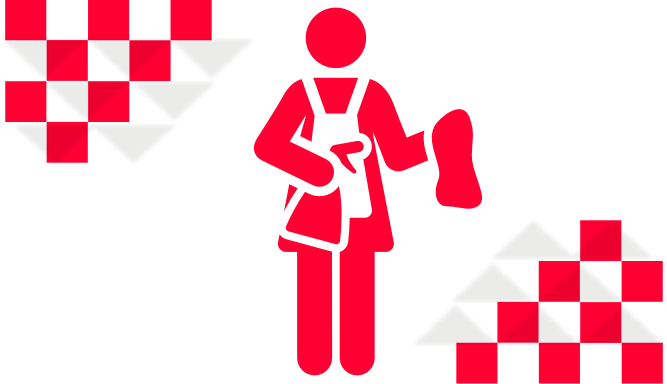 ---
Facade Cleaning Services
---
Skyscrapers have become a part of city lifestyle. Cleaning and maintaining them in an appropriate manner is quite difficult with busy schedules. Cleaning of facades is important for proper maintenance of commercial and public buildings. With dedicated and trained staff, we offer workable solutions for façade cleaning.
TRF has a highly trained workforce well equipped in keeping the exterior parts of the building clean and tidy. We are trained in handling high-level buildings and exteriors in a practical manner. We understand the methods of cleaning facades and make use of equipment like ladders or mobile elevating work platforms. All top-level spaces that need to be cleaned can be managed well with conventional methods of facade cleaning.